Buy Now
Hottest INSTANT wrinkle eraser
Do you ...
Have something special coming up?
Want to make a positive first impression somewhere... Anywhere?
Or just want to Instantly™ turn back time?
Well you need Instantly™!
No photoshop. No touch ups... It's the real deal!
Wrinkle Eraser 2 for 1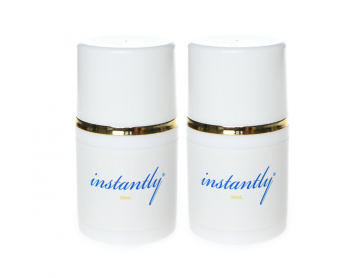 ... With twice as much fun.
Now in 30mL airless container (40% more)!
Make 4 fortnightly payments of 7.25
and get it now!