ManukaGold Hair Care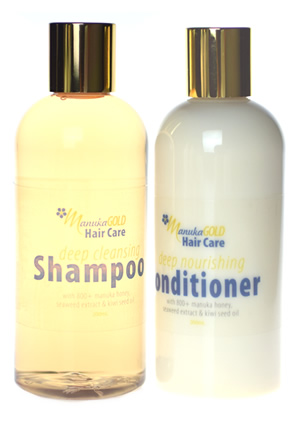 Today, there are literally hundreds of shampoos and conditioners on the market which appear to be aimed at repairing and strengthening your hair.
What's surprising is that the majority of these, whilst claiming to restore and rejuvenate, actually deprive your hair of its natural oils and nutrients.
Your rejuvenating conditioner may actually be a cocktail of synthetic chemicals and unnatural toxic strippers.
While blueprinting the ultimate hair care regime we made the commitment to include only the purest, high quality, natural ingredients.
It's not just what's in the ManukaGold Hair Care System that separates it from the rest, it's what's not...
NO Sodium Lauryl Sulfate
NO Sodium Laureth Sulfate
NO Methylisothiazoline
NO Parabens
NO Propylene Glycol
NO Dioxane
NO Triethanolamine (TEA)

NO Phthalates
NO Formaldehyde
NO Synthetic dyes
NO Fillers
NO Gluten
NO Animal fats
NO Animal testing
… And YES, we could go on and on!
YES to ManukaGold
Building upon the success of our unique and exclusive, high quality manuka honey combinations, our innovative Hair Care System contains:
800+ MGO Manuka Honey
Seaweed Extract
Kiwi Seed Oil
Sweet Almond Oil
Rosehip Oil
Jojoba Oil
Grape Seed Oil

Shea Butter
Vitamin E
Green Tea Extract
Panthenol (Provitamin B5)
And more of nature's goodies...
The result?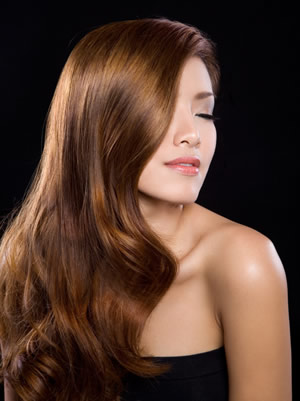 A natural hair care regime that effortlessly cleanses impurities while protecting, nourishing and reinvigorating your scalp.
Your hair will look replenished, enriched, silky and full of life.
Finishing the job...
As thousands testify our natural skin care naturally products regulate the skin while unleashing a more youthful, radiant, healthy glow.
...And as a pleasant by-product a host of unwanted skin conditions are also eradicated.
While on the face the benefits are immense, unfortunately, on the scalp such conditions have been difficult to treat… Until now.
With the ManukaGold Hair Care System you can treat your hair and scalp simply by shampooing and conditioning.
Are you ready for the magic?
Completely safe, natural
Affordable
For the whole family
Highly concentrated (a little bit goes a long way)
Large 250ml containers
Take action now. You'll be glad you did!
Make 4 fortnightly payments of 11.13
and get it now!

Make 4 fortnightly payments of 11.13
and get it now!

Make 4 fortnightly payments of 11.13
and get it now!

Make 4 fortnightly payments of 11.13
and get it now!