ManukaGold Natural Body Wash
Cleanses gently, lathers richly and refreshes deeply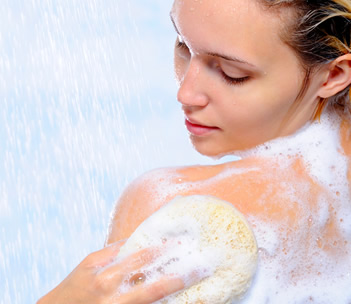 Our stunning wash lathers and revitalises your entire body without the unwanted side effects of soap.
Far surpassing typical over-the-counter shower and bath gels, ManukaGold Natural Body Wash delivers a rich array of only the finest natural actives.
Carrageen Moss, Rose Hip Oil, Grapefruit Oil in Aloe Barbadensis Leaf Juice to name a few… But it's not just what's in this product that makes it so great… It's also what's not.
No sulfates… No parabens… No lanolin… No mineral oils… No artificial colours… No artificial fragrances… SLS's or Petrochemicals!
Our rich lathering Natural Body Wash emits a fresh, uplifting, relaxing sensation while revoking impurities and build up.
About Carrageen Moss
It's a super-star packed full of vitamins and minerals
Say goodbye to dry and scaly skin
One of the most powerful anti-oxidants known to man
Contains anti-viral properties
Is nutrient-rich
What to expect…
Effortless cleansing and conditioning
Noticeably softer and healthier skin
Easy to rinse off formula
Features & benefits
Soothes, refreshes, protects
Ideal for all the family
Perfect for users with sensitive skin
Enhances the pleasure of your bath experience
Gentle, soap-free formula
Suitable for all skin types
Upon contact with water, ManukaGold Natural Body Wash foams into a rich lather… Natural moisturising agents pamper, invigorate, cleanse, nourish and soften… It then breaks down and is effortlessly washed away.
In the shower, massage onto skin and rinse off. For a luxurious bubble bath, pour under running water.
Sell Out Special
End of 1/4 Sale ends in...