Reviva-Foam!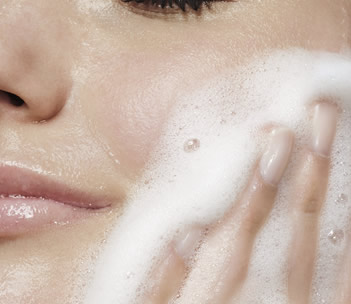 Introducing a gentle complex cleanser specially formulated to remove dirt, excess oil and impurities without disrupting your skins natural barrier and balance.
The rich, lightweight lather of Reviva-Foam helps to improve surface shine while also removing oil and makeup.
Infused with skin conditioners including 800+ MGO Manuka Honey, Seaweed Extract, Grape Seed Extract, Green Tea Extract and Aloe Vera, Reviva-Foam softens as it cleans without stripping your skin of its moisture, resulting in clarified and balanced soft, clean skin that feels fresh and healthy.
Star Ingredients...
MGO 800+ Manuka Honey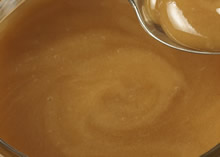 It's super honey!
800+ MGO Manuka Honey is the backbone of ManukaGOLDs anti-aging skin care regime.
Softens and calms like nothing else!
Seaweed Extract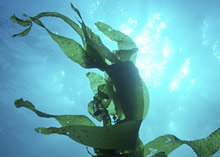 Seaweeds (or ocean vegetables as they're sometimes called) are the core ingredient of the most expensive face creams on earth.
Rich in vitamins A1, B1, B2, B6, B12, C, E, K, pantothenic acid, folic acid, niacin and deliver 60 trace elements and 12 essential minerals.
Grape Seed Extract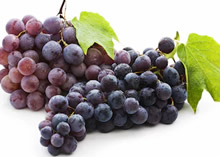 Research reveals that the herbal actives within Grape Seed improve skin elasticity.
Also contains a powerful antioxidant ingredient called proanthocyanidin which is believed to help even out skin tone.
Green Tea Extract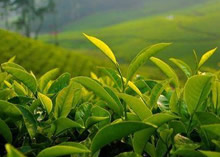 Contains a natural form of Vitamin B2 which boosts collagen production.
Rich in natural Vitamin E that supports new skin cell growth.
Reduces inflammation and renders gentle exfoliation.
Aloe Vera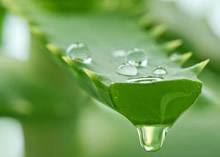 An effective natural substance for improving skin hydration.
Contains Vitamin C, E and beta carotene (a pre-cursor to vitamin A).
Are you ready for the magic?
Each 150mL dispensing jar of ManukaGold Reviva-Foam will last for months.
What's more, ManukaGold Reviva-Foam is...
For all skin types


Contains a self-foaming pump that produces rich, airy lathers that rinse away effortlessly


Gently cleanses without leaving your skin feeling dry or tight


Effortlessly removes excess oil secretions and surface impurities


Removes long-wearing makeup and sunscreens quickly, gently, efficiently


Leaves your skin feeling moist, clean, fresh and ready for Regen R8 and Replena-Moist
Buy NOW and Save - Launch Special