Experience ManukaGOLD™ Now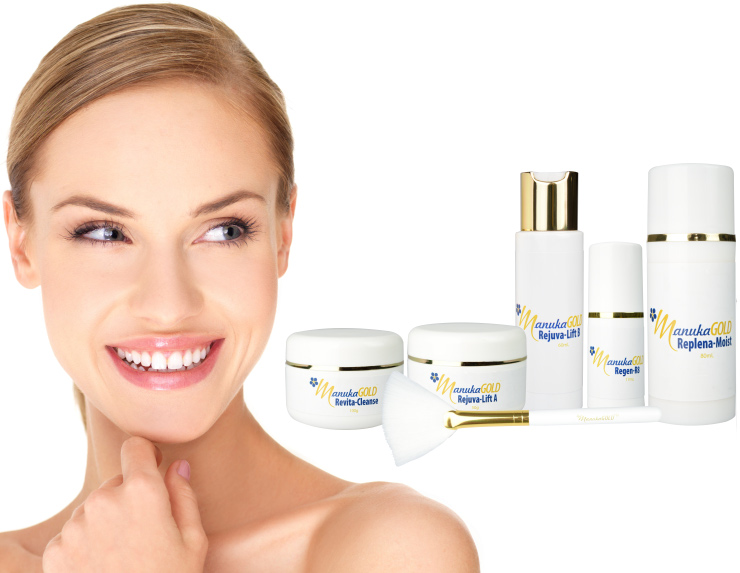 On their own amazing...
Together? Stunning!
The ManukaGOLD™ system ushers in a new era of affordable, results orientated skin care.
Invest in this superb programme.
Do it for you. Do it now. Your skin will love you forever.
The ManukaGOLD™ skin care regime offers tremendous value.
Used as directed this quality regime will last up to 120 days. Your investment of less than $2 (the cost of a cappuccino) a day into beautiful skin is well worth it.
Feel more youthful and refreshed
Look more healthy and vibrant
Glow with natural radiance
These are just some of the real benefits that you can expect when you experience ManukaGOLD™...
You deserve the best that nature has to offer.
You're worth it.
Invest into your skin now and reap the complements and rewards.
If you were waiting for the perfect time to seize this opportunity, the time is now!