Superior Natural Ingredients
Regardless of the hype, we've always known that natural is better.
Your skin, your confidence and your smile deserve the very best that nature has to offer...
Extraordinary honey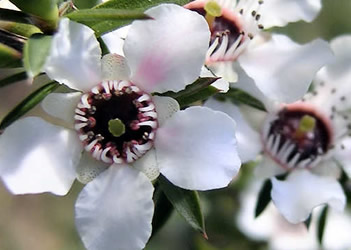 Moisturisation, stimulation, rejuvenation.... Respected attributes of honey throughout the ages.
It's little known today that honey was the number one choice for antibacterial wound treatment up until about the end of World War 2... prior to penicillin and other antibiotic drugs being crowned 'the new honey' of science.
But now a strange phenomenon is occurring. Antibiotic resistant strains of bacteria are on the increase and are a growing concern in hospitals around the world.
However, the humble honey bee in a pollution free isle of the South Pacific is fighting back putting honey in the hospital once again.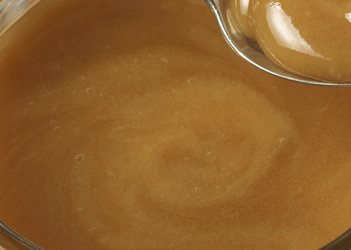 Busily collecting nectar from the Manuka flower, this super honey is like nothing else on earth. Even in the lab, no bacteria is resistant!
This medical reincarnation of honey has a non-peroxide activity and is actively destroying MRSA, staph infections, eczema, dermatitis and an array of other skin aliments while you read with its unique healing power.
We use 800+ MGO Active New Zealand Manuka Honey in all ManukaGOLD™ products which is considered medical grade. Lower activity levels will generally produce lesser results.
Want to learn more about Manuka Honey?
Gifts from the sea - Seaweeds
While they may not look like much, seaweeds (or ocean vegetables as they're sometimes called) are the core ingredient of the most expensive face creams on earth.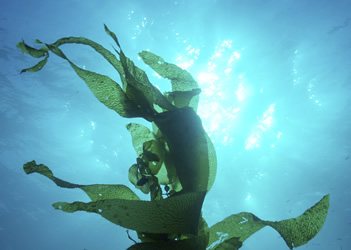 While arguably, some are overpriced at more than USD$500 for a small jar, notwithstanding, seaweeds have earned an enviable reputation as the masters of oxygenation while providing nourishment and the revitalising of human skin.
Scientists report that seaweeds are rich in vitamins A1, B1, B2, B6, B12, C, E, K, pantothenic acid, folic acid, niacin and deliver 60 trace elements and 12 essential minerals.
No wonder they are believed to have unparalleled therapeutic and restorative powers.
We use only the finest bio nutrient seaweed available, ensuring it's carefully harvested and processed without chemical additives or preservatives added.
800+ MGO Active New Zealand manuka honey powder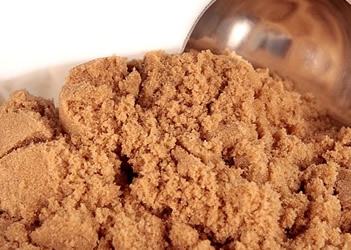 The only skin care product containing high grade Manuka Honey powder, Revita-Cleanse™ contains a powdered form alongside coconut sugar that gently exfoliates while helping to neutralise toxins and bacterial build up.
Kiwi seed oil
Kiwi seed oil possesses wrinkle and pigmentation reducing properties. Our carefully harvested and cold pressed kiwi seed is high in essential fatty acids which help to soothe and restore.
Olive squalane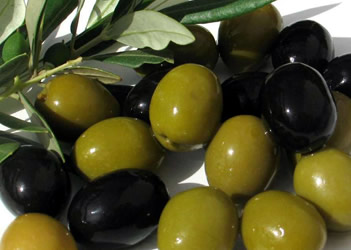 It's been called mother natures face-lift. While naturally found in human sebum at 12% it greatly depletes as we age. This decrease is a major contributor to the aging process.
Sodium hyaluronate
As we age our skin's ability to produce this vital natural skin conditioning agent dramatically reduces. It's a powerful, naturally occurring moisture binder capable of holding 1,000 times its own weight in water!
Hydrolysed wheat protein
Wheat protein came in at the top of our list when we explored the very best natural pore minimisers.
Colloidal oatmeal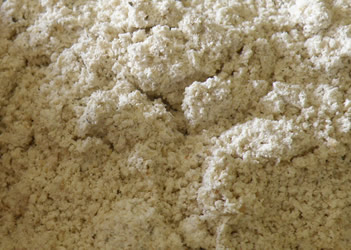 Helps to assist collagen disposition and immune cell stimulation - Expect a plumper, healthier glow.
Tourmaline powder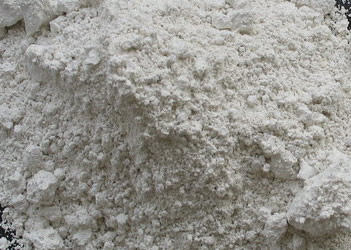 Magnetised tourmaline is one of nature's most energising minerals. This finely powdered gemstone possesses unique thermal-active properties.
Aloe Vera, Vitamin C, Allantion, Vitamin B & E and more...

Aloe Vera on the skin has been respected from timely immemorial. Vitamin C plays an all important role in collagen synthesis. Natural Vitamin E, d-alpha-tocopherol is the most bioavailable form of Vitamin E. Vitamin B5 assists the healing function of your skin...
Are your current products under-performing?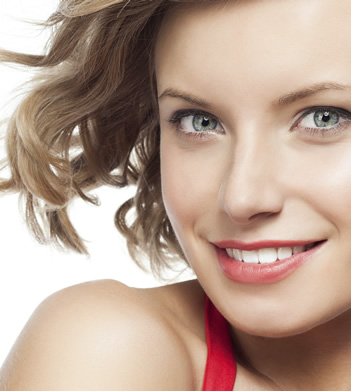 The ManukaGOLD™ program will unleash softer, more vibrant skin faster.
Join the growing list of Australian women who are enjoying better results at better prices by switching to this outstanding, unique, exclusive Australian made and owned skin care regime...
Your skin will glow... Try them and see for yourself!
We're so confident in the magic we offer a strong guarantee.
If you find that the results aren't as expected, simply take advantage of our 90 day money back guarantee and we'll refund your money!